Car Comparisons


We at Massey Yardley Chrysler Dodge Jeep Ram FIAT (CDJRF) are dedicated to helping car shoppers in the Plantation area find the perfect vehicle for them. One of the many ways we do this is through providing informational resources on models you can find in our inventory.
Below, you'll find more details about what our car comparisons can teach you, as well as how they can be used as an invaluable tool that will help you find the vehicle that fits all of your wants and need. Read ahead to learn more, and don't hesitate to give us a call at the dealership if you have any questions!
Jeep Cherokee vs Jeep Grand Cherokee
What You'll Learn in Our Comparisons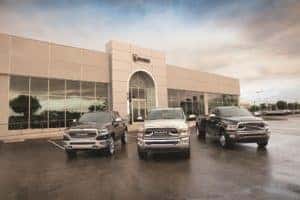 Our car comparisons are designed to give you a detailed overview of what each vehicle you're considering has to offer, and how that model compares to others like it. In our car comparisons, we go over a variety of topics to ensure you have the full picture.
Just some of the ways we compare vehicles in these resources include by their:
Performance: engine options, transmissions, drivetrains, fuel economy, power output
Capability: towing capabilities, payload capacities, towing equipment, off-road capability
Design: interior and exterior, dimensions, number of seats, trim level options, cargo space
Comfort: seating upholstery options, climate systems, heated and cooled seats, adjustability
Technology: connectivity, audio systems, infotainment, navigation
Safety: official safety ratings, number of air bags, active and passive safety features
After reading through our car comparisons, you'll have a clearer idea as to what each model you're considering has to offer. Through the process of reading our car comparisons, you may find that a different model is a better fit for you, or you may learn about features you never even knew you needed. For more information about the models in our comparisons, read our car reviews!
Find Your Next Car with Us Today!
Now that you have a better idea of what our car comparisons have to offer, we at Massey Yardley CDJRF hope you're ready to dive in and get started on your research. Browse all the comparisons we have to offer on this page, then shoppers in the Plantation area can give us a call to schedule a test drive!