Oil Change near Me

Here at Massey Yardley CDJR, we are all about keeping our Plantation and Fort Lauderdale customers happy – and this means ensuring your vehicle is running in tip-top condition. One of the most important things you can do to make this happen is getting your oil changed, and we are proud to provide this service in our maintenance department. But first, you should know when it's time to schedule an oil change.
In our guide below, you will find oil-change intervals, signs it's time to make an appointment, and where you can schedule an "oil change near me". With our help, your vehicle can provide you with years of driving. Schedule a service appointment today to get started.
When Should I Change My Oil?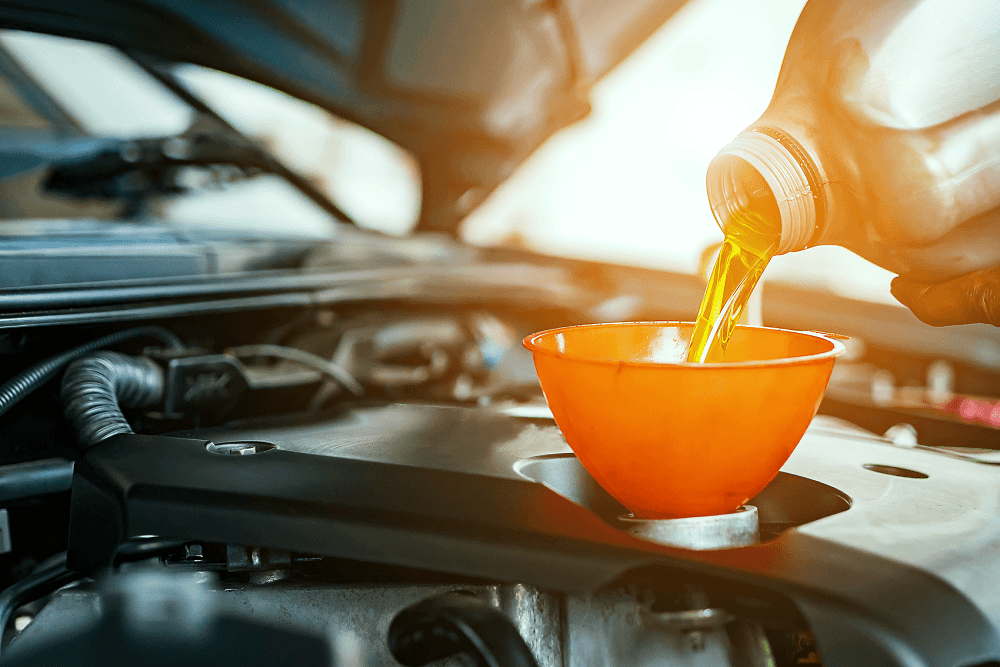 One of the most important signs that your oil needs to be changed is in your mileage. Though every vehicle and engine are different, professionals suggest visiting our service center every 5,000 to 7,5000 miles if you are using synthetic oil. However, it might need to get changed more frequently (every 3,000 to 5,000 miles) if your vehicle uses conventional oil or has a turbocharged engine. Diesel engines, on the other hand, can sometimes go up to 10,000 miles in-between oil changes.
For the exact mileage your manufacturer recommends, refer to your owner's guide. You can also keep on top of things by checking your oil once a month.
How Do I Check My Engine's Oil?
Another common sign that it's time for some fresh oil under your hood is if this substance has turned dark and dirty. Fresh oil that is clean is an amber color and smooth to the touch. Over time, it collects debris and may become sludgy and dark in color, meaning it is time for an oil change. You can inspect when you check your oil monthly. To do so:
1. Turn off the engine and let it cool down for at least 15 minutes.
2. Open the hood and locate your oil dipstick. This usually is in the front or the back.
3. Remove it from the pipe and assess the oil by dipping your finger into the substance at the end of the stick. Is it dark and sludgy?
4. Wipe off the oil with a clean, lint-free rag and reinsert the dipstick back into the pipe it came from.
5. Pull it back and not inspect the levels. If it reaches the "full" line, no more oil is needed. If not, your vehicle needs more oil or an oil change.
More Signs Your Car Needs Fresh Oil:
Oil/Check Engine Light is On
Loud Engine Performance
Exhaust Smoke
Oil Odor Inside the Cabin
End Your Search to an "Oil Change near Me"
Now that you know when to change your oil and the signs it's time to do so, schedule an appointment at the Massey Yardley CDJR service station. Our professionals can perform this task quickly, allowing you to return to the roads of Plantation and Fort Lauderdale quickly and safely. We hope to see you soon!